SOLUTION OF THE MOST UBIQUITOUS PIPING SYSTEMS OF MYANMAR
WATER SUPPLY AND DRAINAGE SYSTEM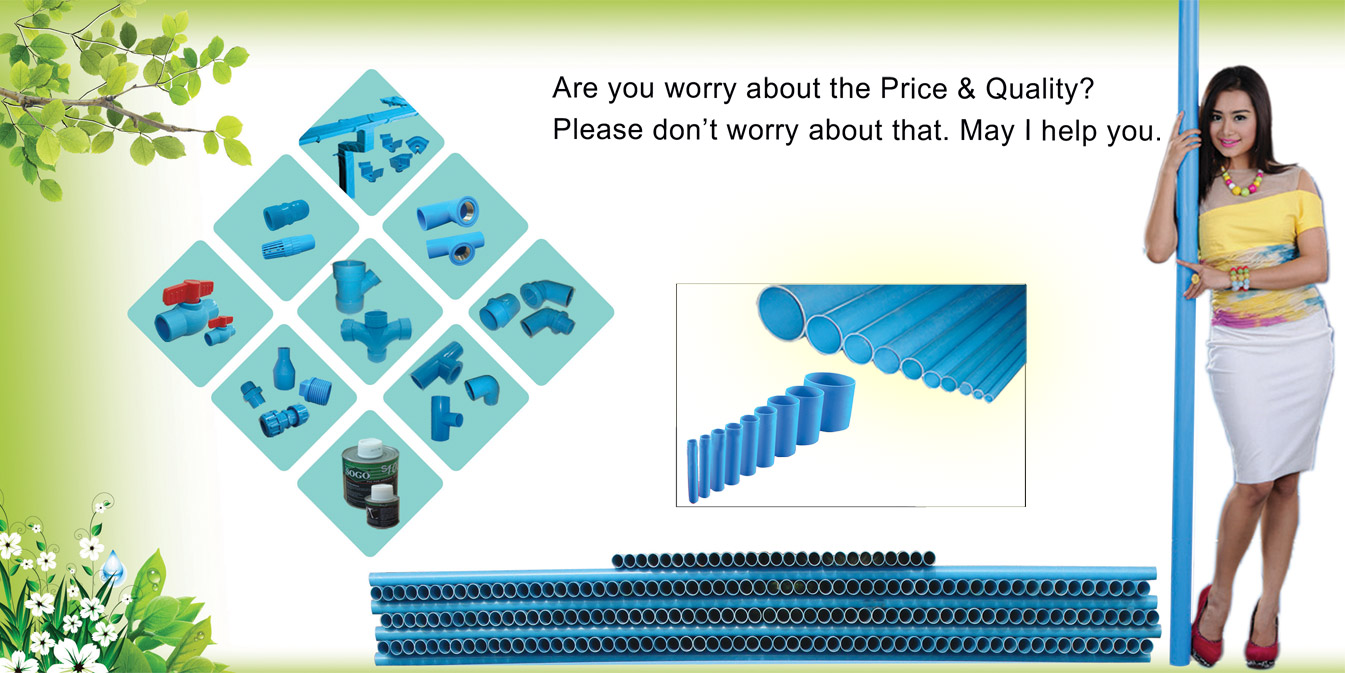 5 points to be careful
1 - Be assured for healthy life as SOGO uses raw material free from poisonous bacteria.
2 - SOGO pipes are not easily breakable can bear the weight of a truck and impact of hammer strike and smooth both inside and
outside because of using no recycled raw material.
3 - As SOGO pipes are manufactured by the latest and new microprocessor control machines those have perfect circular shape that
causes no leakage at joints.
4 -Thickness is the same along the pipe.
5 - The price - to take special awareness of the thickness of the pipe. SOGO manufactures the thickness of the pipes precisely in
accordance with the ones mentioned in the price list . We are manufacturing and distributing assorted size of pipes from 1/2'' to 12'' in diameter.